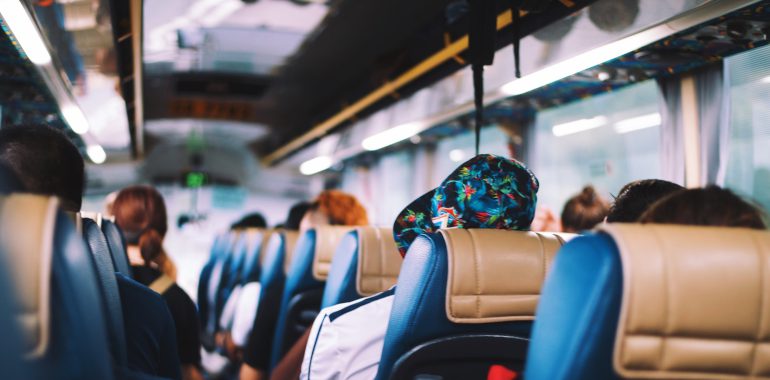 Which features are offered on the bus?
Are you looking for more information about the comfort and services available on the coach? Do you want to know if WiFi or electrical outlets are available to use? With CheckMyBus you'll learn all about the amenities available on the coach – from the air-conditioning to restrooms, to leg-room and accessibility.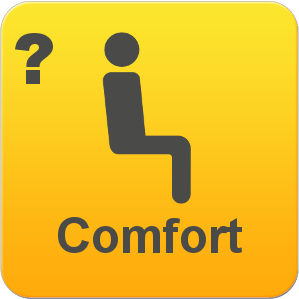 Is there a Media Center available? Are snacks and drinks available to purchase and is a seat- reservation possible?
Send us your comments and questions. – We're here to help!

Comfort and Service on Board Intercity Buses
Inexpensive intercity bus travel is no longer a new topic. Due to several marketing campaigns from the UK bus providers, such as National Express and megabus UK, the image of inexpensive intercity coach travel has been rooted in most people's mind. However, a common question that goes hand in hand with low price is quality. To create a positive image, most major UK bus companies are making serious efforts to enhance their services. They're adding a variety of attractive facilities. Apart from the free luggage policy and convenient on-board restroom, some great features like power sockets, extra leg room, soft reclining seats and most importantly, free and fast Wi-Fi await you! CheckMyBus gives you an overview over amenities aboard the intercity bus. Let's take a look!
What Ameneties Can I Expect On the Bus?
A coach can take you from city to city, as well as from country to country. However, it might take some time before you reach your destination. Thus, on board amenities hugely influence the comfort and satisfaction of passengers' intercity bus ride. Most coach providers in the UK have already realized that service quality is an indispensable element for every coach trip.
Therefore, they have enhanced the service level of the intercity coach itself. A lot of UK bus providers use modernised coach models. The newer buses share some great characteristics: a longer coach body increases on-board space, ensuring XXL legroom and higher flexibility of the reclining seats. Moreover, the enlarged compartment area allows you to take some luggage items in the cabin. Bulky luggage, such as bicycles or skis can be stored on the bus as well, however most companies will ask you to register oversized items when booking your ticket.
Different types of coaches
National Express, for instance, uses six bus types, among which Caetano Levante, the model exclusively used by National Express, is operating on the main coach lines and is the size of 12.6 m with 8 m³ of free luggage compartment. The Oxford Tube, among other coach providers, operates double decker buses which offer passengers a greater view of London and Oxford. Besides, it has specified space for wheel chair devices and low floor step free entrance, which provides great convenience for disabled passengers when getting on board.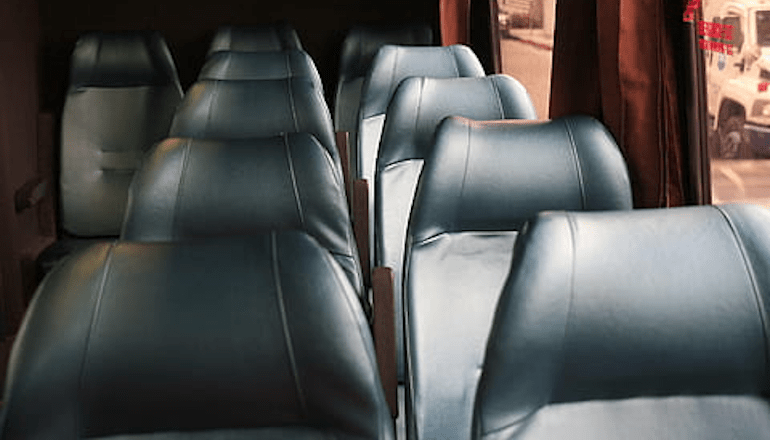 Feel at home on the coach
With all these features granted, lighting system and air conditioning above your head included, travelling by coach can be as agreeable as resting on your couch at home! Moreover, major bus providers always attempt to bring passengers clean and safe coach travel experiences by maintaining the cabinet and on-board restroom clean and fresh. On top of that, children booster seats are frequently applied on the buses of National Express, making sure that passengers will have a comfortable and secure coach journey!
What Entertainment Options are Available on Board?
The major UK bus providers consider passenger experience an essential advantage. Consequently, they will make every effort to achieve in order to maintain ridership. Providing a pleasant coach experience, however, also means constantly adapting to the customers' needs, which might change over time. Nowadays, for instance, entertainment is one of the major concerns of the bus companies.
One simple way of catering to modern passengers' wishes is to have free, reliable and fast Wi-Fi on board. Nowadays, there are 40 million people in the UK using internet on a daily basis. Over 60% of them use their mobile devices to access online content. Hence, most of the coach providers in the UK aim to equip their buses with standard 4G/3G Wi-Fi network. This includes megabus, National Express and many others.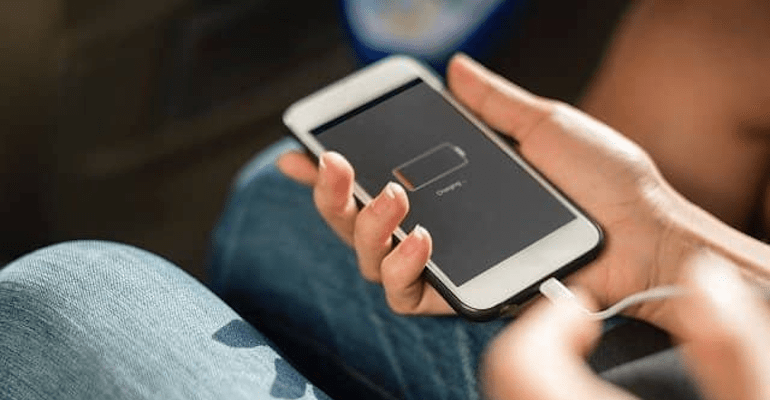 Moreover, this free service offers a big advantage to students and business travellers as they can continue with their work before they reach their desired destinations.
Entertainment on European Buses
The German coach company FlixBus, for example, offers a Media Centre on board of their coaches. This allows passengers to access a wide array of tv shows, film, music and e-books. Furthermore, these can be easily streamed on the customer's own smartphone or tablet. Thanks to this feature, taking the coach is basically as comfortable and enjoyable as going by plane. National Express has a similar feature as well. In November 2016, the coach company launched VUER (short for View – Unwind – Enjoy – Relax), an infotainment system, which gives passengers access to films, tv shows magazines and even Sky Sports News.
Concerned about consuming all the battery before reaching your destination? Free power sockets on board keep passengers' devices 100% charged during the whole trip so that you can sit back and enjoy, footloose and fancy free. All in all, free Wi-Fi service combined with charging facilities are the perfect combination for making every coach trip as enjoyable as possible.
Can I Bring Food and Beverage on Board?
To allow more flexibility, the major UK bus providers allow them to take their own food and drinks aboard. Plus, bus providers like National Express normally make stops at service stations during a long distance trip. Here, passengers can purchase food and beverages. In spite of this availability, passengers must be aware that the food they bring on the coach should be cold and not emit any smell that might disturb other passengers on board. In addition, hot drinks should have a lid and the general beverage must be non-alcoholic.
What Additional Services and Facilities are Available?
For passengers who travel at night, megabus UK has recently brought out a new overnight sleeper coach between London and Glasgow. This new night bus service travels usually between 23:00 and 8:00 on seven nights per week. Buses are equipped with bunks for each passenger, which have a reading light, curtains, pillows, quilts as well as blankets. In addition, the sleeper coaches also provide passengers with access to an on-board restroom, free Wi-Fi, food and beverages. There is also an overnight pack available. This includes a toothbrush, toothpaste, a bottle of water, an eye mask and a luggage label. The goal is to help passengers enjoy a sound sleep while travelling from city to city.
Get on board and enjoy the comforts of a bus ride!