UEFA Euro 2016: Travelling to the Matmut Atlantique in Bordeaux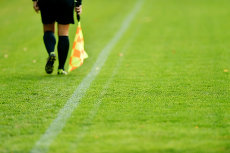 The Nouveau Stade de Bordeaux – officially called Matmut Atlantique – serves as home ground to the French football club FC Girondins de Bordeaux. Responsible for the design of the new stadium is the architectural office which also developed the Allianz Arena in Munich. The construction process began in 2013 and was completed in April 2015. In order to finance the new arena the original plan was to find a sponsor, whose name the stadium was supposed to receive. However, since there was no sponsor found by the time the stadium was opened in May 2015, it was initially called Nouveau Stade de Bordeaux. An investor could finally be obtained in September 2015 and the arena was officially renamed Matmut Atlantique.
The multi-purpose stadium, which also hosts rugby games, has an overall capacity of 42,115 spectators. Due to sponsoring regulations, it will feature as Nouveau Stade de Bordeaux in the UEFA Euro 2016. Five matched will be played at Bordeaux's stadium.
Guide to the Matmut Atlantique for Disabled Supporters
The stadium Matmut Atlantique in Bordeaux is equipped with 125 seats for fans with disabilities and reduced mobility. In addition, the same amount of seats is provided for accompanying persons. The disabled area is located on the third floor, with four elevators and several ramps leading up to it. For the Euros, there are four price categories: Irrespective of where in the stadium a disabled fan sits, the ticket price always equals that of the fourth, most inexpensive category.
Useful Information about the UEFA Euro 2016 venue Matmut Atlantique
Address: Cours Jules Ladoumegue, 33300 Bordeaux
Public Transport: Parc des Expositions on Tram line C
Capacity: 42,115
Opened in: 2015
Current Tenant: Girondins de Bordeaux
Cheap Bus Connections to the Stadium Matmut Atlantique in Bordeaux

London ↔ Paris, Eurolines UK, from £10 / Paris ↔ Bordeaux, megabus, from £1
➠ Overall Price: £11

Edinburgh ↔ Paris, megabus, from £31 / Paris ↔ Bordeaux, megabus, from £1
➠ Overall Price: £32

Bristol ↔ Paris, megabus, from £28 / Paris ↔ Bordeaux, megabus, from £1
➠ Overall Price: £29
Euro 2016 Football Matches Played at the Matmut Atlantique
11 June 2016
17:00
Wales
v
Slovakia
Group B
2-1
14 June 2016
17:00
Austria
v
Hungary
Group F
0-2
18 June 2016
14:00
Belgium
v
Republic of Ireland
Group E
3-0
21 June 2016
20:00
Croatia
v
Spain
Group D
2:1
2 July 2016
20:00
Germany
v
Italy
Quarter-final
7-6
(pen.)