FlixBus Promo Code
Current FlixBus Deals and Discount Codes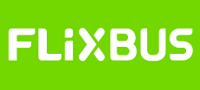 The German coach company and market leader FlixBus is famous for offering particularly attractive deals. For instance, customers can benefit from coupon and promo codes but also from other offers such as price reductions and sales which are only on for a limited time. In addition, FlixBus regularly offers tickets for £1, especially when the company has launched a new route, which it does fairly often. FlixBus is currently operating bus routes in more than 15 countries including the UK.

You have discovered a new FlixBus deal or promo code?
Tell us about your discovery and share it with other travellers!

Write Comment

FlixBus: 3 Euro discount code for ISIC card holders – valid until 31 March 2017
Published on 14 February 2017
Holders of an International Student Identity Card (ISIC) benefit from numerous discounts both abroad and at home. Full-time students at school or university aged 12 or over can get their ISIC card for £12 per year. As an ISIC holder you benefit from offers ranging from discounts in online shops over cheap magazine subscriptions to travel discounts. If you're planning a bus trip somewhere in Europe, then you can currently save 3 Euros (about £2.50) on trips with FlixBus. All you need to do is to insert your card number on the ISIC homepage and you'll get the discount code via email. Although your individualised FlixBus promo code has to be used before 31 March 2017, you can pick a later point in time as your travel date. There's one voucher available per ISIC card.

FlixBus: Discover all of Europe for only 99 Euros with InterFlix!
Published on 12 October 2016
You always wanted to travel to continental Europe? Then now is the perfect time for it! The German coach company FlixBus recently launched something called the InterFlix-ticket, which allows you to book five routes of your choice for only 99 Euros. If you decide that you want to travel the continent, then you can book your InterFlix-ticket on the FlixBus website. Once that is done, the company will send you five voucher codes, which are valid for thousands of international connections. Excluded are only non-direct connections. Also, you cannot travel back on the same route you used to kick off your journey. The coupon codes are only valid for one person and are thus not transferable. They need to be used within three months. Booked journeys can be amended but are not refundable.
If you need some travel inspiration, then here's some great trips for which you can use the InterFlix-ticket:

London-Paris-Frankfurt-Berlin-Brussels-London


London-Brussels-Nuremberg-Milan-Zurich-Paris-London


London-Düsseldorf-Prague-Vienna-Munich-Paris-London

Update: FlixBus Early Bird Special – Tickets for €9,99 – extended until 22 April 2016
Published on 20 April 2016
Due to its success, the German coach company FlixBus has spontaneously decided to extend its Early Bird Special. The attractive tickets for €9,99 are now available until 22 April 2016 with the conditions remaining the same. The fares are valid for journeys through (nearly) all of Europe, which take place after 30 May 2016. All you need to do is to use our search engine to look for your preferred coach connection and with a bit of luck you'll find one of the attractive early bird tickets.

FlixBus: Early Bird Discounts – valid until 19 April 2016
Published on 14 April 2016
FlixBus has recently issued a large amount of particularly cheap early bird tickets. The prices are valid for bus journeys from 30 May 2016 onwards and can easily be booked on CheckMyBus. All deals are displayed in our search engine, which allows you to spot the reduced FlixBus fares at a single glance. Ticket prices start at €9,99, which equals about £8. The cheap tickets should be particularly interesting for everyone wanting to travel to France for the Euro 2016. Tickets can already be booked up to the final on 10 July, which means that you can now buy a ticket for your trip from the semi-final venues in Lyons or Marseille to Paris for under £10. However, you should be quick! The reduced rates can only be booked until 19 April 2016.