Current National Express Voucher Codes and Deals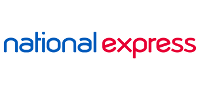 Apart from its popular Coachcards, National Express frequently offers special deals which allow travellers to save even more money on journeys throughout the UK. For instance, the coach company is well-known for its Funfares, which are non-refundable discounted fares on chosen connections. These allow travellers to explore numerous destinations in Great Britain for only a few pounds.
You have discovered a new National Express deal or promo code?
Tell us about your discovery and share it with other travellers!
National Express: Claim 1-month free trail of BookBeat
Published on 17 July 2020
Start your one-month free trial of a wide range of audiobooks on your mobile phone or tablet when you subcribe to BookBeat with offer code nationalexpress. No commitments and flexibility to cancel at any time.
National Express: £22 off per person when you visit two London attractions using Keetoo
Published on 6 July 2020
Save as much as £22 per person with Keetoo when you book entry to any two select attractions in London including travel cost for just £39 per person. Your choice of attractions could include The Tower of London, Kensington Palace and more. Also, free starters or desserts at participating restaurants with your order of a main meal.
National Express: Save on Swindon Designer Outlet coach travel with an extra 10% off existing outlet prices
Published on 20 June 2020
Exclusive offer for National Express customers-10% additional discount off existing outlet prices. Claim this offer at Swindon Designer Outlet Guest Services on travel dates specified on the coach ticket. Destination displayed on the coach ticket must include 'Swindon'.
National Express: Save 20% on fastest fleet on the Thames
Published on 18 June 2020
Book a coach travel to London and get 20% off on-the-day pier rates with Thames Clippers. Offer valid on tickets serving the 18 piers in the Central and East Zones and discount can be applied to hop-on-hop-off, single and return tickets. No offer code needed.
National Express: 2-for-1 offer on City Cruises hop-on hop-off river passes
Published on 15 June 2020
See and experience London from the comfort of City Cruises Boat. Book your coach travel to London to receive 2 for 1 discount on City Cruises 24-hour hop-on hop-off river passes. Simply turn up on the day at your chosen pier with coach ticket and printed 2 for 1 voucher to pay the discounted cruise rate.
National Express: Travel between London airports for just £20 in a group
Published on 3 June 2020
Connect between London's four major airports for just £20 each one-way when you travel in a group of three or more adults. Claim this offer, by booking in advance or on the day of travel.
National Express: 10% student discount with your Prime Student account
Published on 16 March 2020
Students with a Prime Student account have a chance to save more on your coach travel with a 10% off standard and fully-flexible fares. Select 'Amazon Pay' during checkout and complete your booking to enjoy your discount. Offer is valid until 31 July.
National Express: 20% off UK coach travel for ISIC/ITIC/IYIC card holders
Published on 3 March 2020
Holders of an International Student Identity Card (ISIC) benefit from numerous discounts both abroad and at home. Full-time students at school, college or university studying for a minimum of 15 hours per week for 3 months, aged 12 or over can get their ISIC card. The price of a Virtual ISIC/ITIC/IYIC card is £12 per year. A plastic card option is available for £15.
This offer gives you 20% off the ticket price for a National Express journey. Offer is only available online. Discounted tickets must be booked 3 days in advance of travel and all bookings. Discounted tickets are amendable (fees apply) and non-refundable. All you need to do is to insert your card number on the ISIC homepage and you'll get the discount code via email.
National Express: Book 2 Shrek Adventure! tickets for the price of one
Published on 14 February 2020
Book 2 Shrek's Adventure tickets for the price of one with the National Express voucher code: NationalExpress. The code expires 20 April 2020.
National Express: Xmas Offer – Save 50% on a One-way Journey – Valid to 23 December
Published on 26 November 2018
If you buy a ticket between 26 November and 23 December 2018 for travel until 31 December 2018, you will receive a discount of 50% for booking a single bus trip from 7 January to 15 February 2019.
Click here, book a ticket for travelling in 2018 and get the promotional code for early 2019!
National Express: Save 30% during Black Friday Weekend – Valid to 25 November
Published on 20 November 2018
Spend less money on travel and more on your holiday shopping with this Black Friday deal. If you book a ticket between 23 and 25 November for a trip between 26 November and 9 December 2018 with the promotional code BLACKFRIDAY30, you can save 30% on bus tickets whether you're travelling to your favourite shopping outlets or going to see some relatives.
Book here with the promo code BLACKFRIDAY30 and save 30% on your tickets!
National Express: Save 25% When Travelling in a Group of Four or More
Published on 16 July 2018
Get some friends together and save 25% on tickets, no matter where you travel in the UK. To get the discount, simply book four or more tickets together at least three days in advance.
National Express: Save 25 % in the National Express Summer Flash Sale – valid until 11 June
Published on 08 June 2017
First in time, first in line! You should be quick because this weekend National Express is offering bus trips across the UK for 25 per cent off. The bargain tickets can be found on basically any connection excluding those to airports or special events. A promo code is not necessary: Simply use the CheckMyBus search and with a bit of luck you'll come across a Summer Flash Sale ticket. You can book for up to four passengers per transaction and there will be a booking fee of £1. The tickets have to be booked at least one day in advance. The offer is valid for travel until 11 June 2017.
National Express: Travel to London for the price of one cup of coffee – valid until sold out
Published on 06 June 2017
To let customers enjoy the longer days of summer, National Express is currently offering thousands of extra-low fares on trips to London. You can start your trip in numerous cities including Cardiff, Cirencester, Bristol, Bath, Gloucester, Plymouth and Exeter. Tickets are available for the price of one cup of Americano Massimo at Costa Coffee, which is currently £2.40. So instead of spending your money on high street coffee, you might as well book an enjoyable day trip to the capital.
Did you know? The route from Plymouth to London is about 236 miles, which means that the trip will cost you just over one penny per mile.
National Express: Get 25% off on every route in the National Express Flash Sale – valid until 1 May 2017
Published on 26 April 2017
You fancy a weekend getaway? Then now is the time to book one! The coach company National Express has launched their flash sale, which means that you can get 25 per cent off on every connection (excluding airport services)! There's more than a hundred cities and towns all over the UK to choose from, so it should be easy to find your next holiday destinations. The offer is valid for journeys until 1 May and tickets have to be booked one day in advance. Simply use our search engine to find all the deals and book your discounted journey with National Express now – there's no promo code necessary to claim the offer!
National Express: Unlimited coach travel with Skimmer pass
Published on 04 April 2017
If you want to discover all of the UK, then National Express's new Skimmer pass is perfect for you as it allows you travel as much as you want for a limited amount of time. You can get the Skimmer pass in three different versions:
7 day Skimmer pass for £69
14 day Skimmer pass for £119
28 day Skimmer pass for £199
Here's how it works: You order your Skimmer pass online and you will then receive it via e-mail. When you book the pass you also have to define a starting date for your trips. Once you have the pass you can pick your bus journeys from every available National Express route (excluding event travel and Eurolines connections). Then simply reserve your seat on the bus by entering your individual Skimmer code and show your pass to the bus driver on boarding – done!
The Skimmer pass allows you to discover all of England, Wales and Scotland, no matter if you want to travel from London to Glasgow or from Brighton to Swansea. You'll enjoy unlimited travel for little money!
Need some travel inspo? Then check out our Budget Travel Guide to look for free things to do in the UK.
National Express: 15 % off promo code – valid for journeys until 31 December 2017
Published on 09 February 2017
It's always good to check for promo codes before booking a journey! If you want to travel with National Express, you can currently get 15 per cent off by using the discount code 7aGS*4A_NF. Simply use CheckMyBus to find a good connection and then type in the code when booking your trip. The code is valid for journeys until 31 December 2017 (17 February to 27 February excluded). It can be used on any National Express connection, only excluding airport transfers and bus routes to Birmingham NEC. The only condition is that the trip must be booked at least three days in advance.
Since the code is valid for quite a while, further changes to the conditions cannot be ruled out.
National Express Seat Sale: 80,000 tickets for £3 – valid until 30 September
Published on 08 September 2016
If you are planning on travelling by coach within the UK, then you're in luck because it's particularly inexpensive in September. The coach company National Express started its seat sale and is currently giving away 80,000 tickets for only £3. The tickets are non-refundable and cannot be combined with other forms of discount such as National Express promo codes and coachcards. A booking fee of £1 per transaction is charged. The tickets can be found on many connections and can be booked for journeys until 30 September. The offer is valid while stocks last.
National Express Promo Code: 50% off journeys from London to Brighton and vice versa – valid until 14 August 2016
Published on 08 August 2016
If you want to visit the seaside, then now's the right time because National Express takes you there for little money. Once you have found a suitable connection between London and Brighton on CheckMyBus, you can use to promo code FAB50 to redeem your half-price ticket. The discount of 50 per cent is available for bookings until 14 August and for travel between 15 and 25 August. Make use of the attractive offer and visit Brighton Pier or go to London for less than £5. If you want to spend even less, then check out our guide on free things to do in London.
National Express: Become a Senior Travel Ambassador and Get One Coach Trip per Month for Free
Published on 20 July 2016
The UK's leading coach company National Express is currently looking for senior travel ambassadors. Customers with wanderlust and above the age of 60 are asked to apply for the job, which includes one free coach trip per month. The ambassador can choose from every single National Express route giving them the chance to visit the seaside in the warmer months, picturesque cities in autumn and the UK's best Christmas markets once it's colder. All you need to do in exchange is to rate every trip: Your feedback will then help National Express to improve its services and to adapt them to the customers' needs. Your application should be no longer than 150 words: Simply describe why you'd be perfectly suited for the job and send your letter of application to David Wrottesley, Ambassador Competition, National Express House, Mill Lane, Birmingham, B6 5DD.
National Express: Save 25% with Current Promo Code – valid until 17 July 2016
Published on 04 July 2016
You're still looking for something cool to do next weekend? Then you should make use of the current National Express offer, with which you can save 25 per cent on every journey – including airport transfers (just in case it's a more exotic destination you fancy). The only condition is that you need to book a return journey and that the offer is only valid within the UK. You can redeem the discount code for journeys until 17 July 2016. All you need to do to claim your 25 per cent discount is to insert the promo code NXSAVE25PC when booking your trip.
National Express: 1 Million Funfares for £5 – valid until 19 March 2016
Published on 19 January 2016
Until 19 March 2016, National Express customers have the chance to get their hands on one of one million tickets for only £5. The Funfare tickets are valid for one-way journeys and include a booking fee of £1. A combination with other deals and discount codes is not possible. The cheap coach tickets, which allow you to travel to hundreds of destinations in the UK, can only be bought online and are non-refundable.