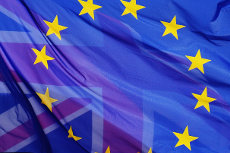 Last month, David Cameron drew attention to the implications of a potential Brexit for UK travellers wanting to travel to the continent. He claimed that an average family holiday in one of the most beloved tourist destinations in Europe, like places on the Mediterranean Sea, could be about £230 more expensive should Britain vote to leave the EU on Thursday.
We here at CheckMyBus, however, are of the opinion that travelling abroad is utterly overrated anyway. Why travel to the continent when basically you have an equivalent of the most popular European cities in the British Isles anyway? 😉
Avoid the Channel Tunnel – Simply Stay Home!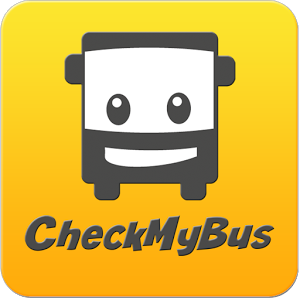 You know what's best? You don't need to check expensive plane tickets anymore because you can reach all of the UK's most beautiful locations easily by bus. No passport controls, no limitations on liquids in your suitcase, and – first and foremost – no weird exotic food that you are told would be impolite not to try and that you then have to pretend to like. Win-win situation!

Manchester – The UK's Munich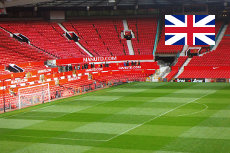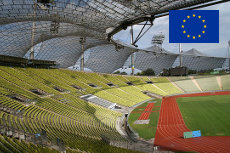 You were planning on travelling to Munich but are scared of a Brexit and all its implications? Well then you might as well book a coach trip to Manchester. It is not only the first letter that the two cities have in common but also their love for football. Two rivalling clubs provide for football entertainment par excellence. Plus, if you head for Manchester, the chances of a derby are much better as well since ManU and ManCity play in the same league whereas Bayern Munich and TSV 1860 Munich share the same ground but hardly ever play each other. So, if Pep Guardiola can leave Munich behind and head for Manchester instead, so can you!

Bus from Liverpool to Manchester, National Express, £2


Bus from Edinburgh to Manchester, National Express, £8

Edinburgh – The UK's Prague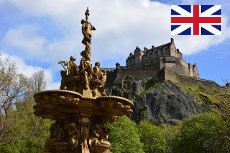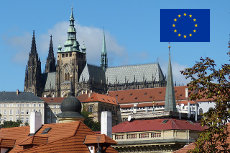 An ancient castle on a hill and a lovely old town is Prague's main tourist attraction. However, instead of heading to the Czech capital, you can as well go north and check out the Scottish one. The castle they have in common and Edinburgh can even beat Prague in one important aspect: Whereas the UNESCO has only declared Prague's old town a World Heritage Site, both Edinburgh's old and new town received the honours. Yes, we do admit that the booze is cheaper in Prague but if you compare the prices for an international flight (non-EU after Brexit) and a domestic bus trip, the money you'll save will pay for quite a few pints of some nice Scottish ale… and maybe a dram of whisky.

Bus from Glasgow to Edinburgh, megabus, £1


Bus from Newcastle-upon-Tyne to Edinburgh, megabus, £3

London – The UK's Paris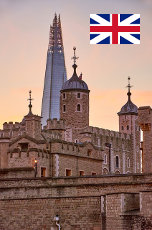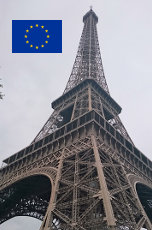 Romance, love and candlelit dinners – all over the world Paris is said to have the "je ne sais quoi" and counts amongst the most popular travel destinations for honeymooners and couples in love. However, while Paris's reputation is built on old-school movies of the past and tacky chansons, London is characterised by a much more modern approach to romance. After all, the city served as setting for some of the most romantic films of our time, including "Love, Actually", "Notting Hill" and the zombie romance "Shaun of the Dead". Also, what would a "city of love" be without some phallic symbolism: When it comes to that, London's youngest skyscraper, the Shard, is in no way inferior to the Eiffel Tower. Plus, it's more popular amongst the Londoners. When French author Gustave Flaubert was asked why he always chose to eat his dinner at the Eiffel Tower restaurant, he simply replied: "It's the only place in Paris where I can eat and not see that hideous tower."

Bus from Bristol to London, megabus, £3


Bus from Swansea to London, megabus, £3

Canterbury – The UK's Santiago de Compostela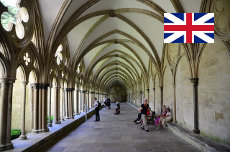 Religiously motivated tourism is mainly associated with either the Vatican City or with the Way of St. James, which leads to the Spanish city of Santiago de Compostela. The UK equivalent would certainly be Canterbury: both cities are internationally known for their impressive cathedrals (built only ten years apart from each other). Another shared feature between Santiago de Compostela and Canterbury is the Celtic and Roman heritage, which is still very prominent. However, Canterbury benefits from one huge advantage: You don't need to walk all the way there to get some divine afflatus!

Bus from London to Canterbury, National Express, £5


Bus from Leeds to Canterbury, Eurolines UK, £25

Whitby – The UK's Dubrovnik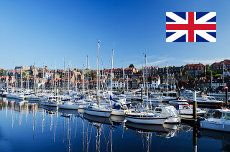 Dubrovnik in Croatia is a picturesque coastal town, which is very popular with European travellers. Its popularity, however, is why it can also be very crowded – make sure to avoid all the selfie sticks! Whitby, on the other hand, is still a hidden gem on the map of Great Britain. The little town on the east coast of England is not only famous as both setting and birthplace of Bram Stoker's gothic novel "Dracula" but also for its fish and chips, which are regarded some of the best the UK has to offer. So, if you want to avoid having to eat zelena menestra (a traditional cabbage dish from the Dubrovnik area) for a week or two, then head to Whitby instead and find your way to the nearest chip shop.



Bus from Leeds to Whitby, National Express, £13


Bus from Manchester to Whitby, National Express, £22

---
Brexit or no Brexit – travelling is fun and we hope we could prove that a successful holiday doesn't necessarily include having to go far away to another country. Staying within the UK can be just as relaxing, interesting and worthwhile. However, in case we couldn't manage to convince you and you still want to see "the real thing", then fair enough! We're sure there's some inexpensive coach connections available even from the UK (EU or not). 😉
Share this post: