UEFA Euro 2016 marks the first international appearance of the Green and White army in 30 years and there's every reason to be optimistic. Michael O'Neill's team look back at a 10-game unbeaten run and are the first ever Pot Five team to have come first in their group in the history of the Euros. During their qualifying campaign Northern Ireland has won three away games, which is more than in the last 13 years. Nevertheless, the team enters UEFA Euro 2016 as an underdogs with some bookies having them at 500/1 to win the tournament. But nothing is impossible in football, which is why you should get ready to follow the Northern Ireland team through France by coach!



Update: Northern Ireland is defeated by Wales in the Round of 16!


Euro 2016: Travelling from Northern Ireland to France for the National Team's Fixtures
The cheapest way to get to France is by coach. A Eurolines UK ticket from Belfast – across the Irish Sea – to London can be booked for as little as £32. Once you have arrived in London you can get a £9 coach ticket to Paris, which is provided by the German intercity bus company FlixBus. Travelling within France is comparatively easy and really inexpensive: Since France has only recently liberalised their coach market, numerous young coach companies tout for customers by offering attractive discounts and low-budget fares starting at £1.
Date
Time
Fixture
Venue
City
Result

Group Stage

12 June 2016
17:00
Poland v N. Ireland

Allianz Riviera
Nice
0-1
16 June 2016
17:00
Ukraine v N. Ireland

Parc Olympique Lyonnais
Lyons
0-2
21 June 2016
17:00
N. Ireland v Germany

Parc des Princes
Paris
0-1

Round of 16

25 June 2016
17:00
Wales v Northern Ireland
Parc des Princes
Paris
1-0
The Group Stage: Follow the Northern Irish National Team to Nice, Lyons and Paris
Northern Ireland fans following their team during the group stage have one of the easiest journeys. The fixtures will be held at the Allianz Riviera in Nice, the Parc Olympique Lyonnais in Lyons and the Parc des Princes in Paris – so basically it's just a simple route all the way from the Côte d'Azur directly to Paris, which is less than 1,000 kilometres in total.
How to Find the Cheapest Coach Tickets during Euro 2016
Book your coach ticket to the Euro 2016 venues as early as possible to score some early bird discounts and £1-fares.
Look out for discount codes and check for all bus and coach deals.
Don't back away from risks: Book your coach ticket to the final in Paris now before prices will rise.
You can't find a direct coach connection between two venues? Check for bus routes via Paris, from where you can reach every single stadium.
There's plenty of inexpensive coach fares available in France and even if you don't have a ticket to see the Green and White army live in action, a trip to the Euro 2016 host country is still highly recommended. For instance, you can check out the fanzones in the individual cities. The nicest one can probably be found in Nice, where the Northern Ireland squad will face its first opponent, Poland. The Fanzone is located directly at the seafront and offers space for about 10,000 football fans.
Connection
Best Price
Bus Provider
Highest Price
Bus Provider
Belfast – London

£32
Eurolines UK
£41
Eurolines UK
London – Paris

£9
FlixBus
£40
Eurolines UK
Paris – Nice

12 June, 17:00, v Poland

£23
FlixBus
£70
Alliance Road
Nice – Lyon

16 June, 17:00, v Ukraine

£15
OUIBUS
£20
OUIBUS
Lyon – Paris

21 June, 17:00, v Germany

£10
FlixBus
£23
isilines
There might not be direct coach connections to and from every Euro 2016 venue. But most cities can be reached with only one change on the way, as the table above shows. If you want to travel from Belfast to Nice, for instance, you will have to change coaches in Paris.
Round of 16: New Rules Enable Northern Ireland to Move on to the Round of 16!
Northern Ireland truely benefited from the new rule, which allows even some of the third-placed teams to move on to the next round. Although the squad was defeated by Germany and Poland a 2-0 victory over Ukraine was enough to move on to the next round, where the Green and White Army will face Wales, the surprise winner of Group B. The encounter will mark the tournament's secound face-off between two home nations after the England-Wales group stage match in Lille. Northern Ireland's Round of 16 game will be played on 25 June at the Parc des Princes in Paris.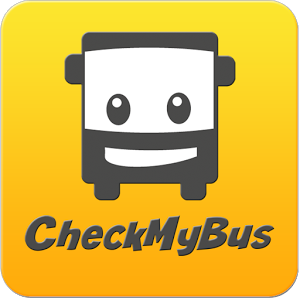 Good News for Northern Ireland Fans: Just Stay Put!
There's no need to book another bus trip. Simply call your boss, ask for some more days off and stay in Paris for the next game. Fingers crossed that Will Grigg's still on fire.

Northern Ireland is defeated by Wales in the Round of 16
Will Grigg was not on fire – in fact, he wasn't even on the pitch when Northern Ireland had to face Wales at the Parc de Princes for the round of 16. A cross from Gareth Bale resulted in Gareth McAuley scoring an own goal, which ultimately decided the game. Nevertheless, the Northern Ireland supporters were able to prove that they are amongst the best fans the Euros had to offer and they leave France with their heads held high.

Get to the Euro Final at Stade de France in Saint-Denis by Coach
Kyle Lafferty scored seven goals in Northern Ireland's highly successful qualifying campaign and there's no reason why this should stop now. With Northern Ireland flying under radar, a spot in the final would be even more exciting – and stranger things have happened. The UEFA Euro 2016 final takes place at the Stade de France in Saint-Denis, which is close to Paris and there's numerous inexpensive coach tickets up for grabs at the moment. So why not take the risk and check for connections from the semi-finals venues to Paris right away?
Cheap Bus Connections to the Stade de France in Saint-Denis


Marseille ↔ Paris, OUIBUS, from £23


Lyons ↔ Paris, OUIBUS, from £15
Share this post: