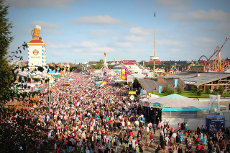 Only a few more days to go until the world's largest funfair kicks off and makes millions of visitors travel to Munich. The 183rd edition of the annual Oktoberfest will open its gates to visitors from all over the world on 17 September with the festivities ending on 3 October. Apart from a large number of fun rides and food stands, it's mainly the beer tents that are well-known for lavish parties and can thus be regarded as the Oktoberfest's main attraction.
How to save money when travelling to the Oktoberfest
Although, in general, entrance to the Oktoberfest and to its 14 large-scale tents is free, a visit can be a quite pricey endeavour. The beer, in particular, is known for being more expensive every year, with a "Maß" (i. e. a litre of beer) being about €10.50 (that is £8.80) in 2016. Therefore, it's good to save some money on your way to the Wiesn – as the Germans call the Oktoberfest – in order to have more to spend on rides, food and – obviously – beer. Taking the coach from the UK to Munich might take some time but it's certainly one of the cheapest options.
Eurolines UK, for instance, offers £20-tickets from London to Munich. You'll depart from London Victoria Coach Station at 2:30 pm and arrive in Munich at noon the following day. This means that you can save some money on the hotel as well: prices for hotels are known to rise when the Oktoberfest is on so it's good to opt for an overnight connection. You can sleep on the coach and then get off at Munich's central coach station at 12 pm. From there it's only a 15-minute walk to Theresienwiese, where the Oktoberfest takes place. This means that you can hop off the bus and head directly for the beer tents.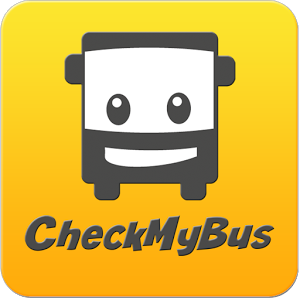 CheckMyBus advice: If you have a lot of luggage with you, then you can leave it in one of the lockers at the coach station or nearby train station. Due to newly installed security measures, you're only allowed to bring a bag with a capacity of three litres.
The Dos and Don'ts at the Oktoberfest
The tables at the larger tents are usually fully booked at night and on the weekends. So arrive early to get a good spot. Alternatively, you can plan ahead and book a table for next year.
If girls wear the bow on their Dirndl on the right-hand side, it means that they are off the market. If the bow is on the left-hand side, however, it means they're single.
Don't steal the beer steins! If you want to get one as a souvenir, you can buy them at specific stalls.
If you're not into beer, then try Radler (basically shandy). It is not sold at every tent, however, you can order a Maß of beer and lemonade to mix it yourself.
This is how you order a litre of beer: "Eine Maß, bitte!"
The traditional Oktoberfest food is roast chicken, called "Brathendl".
Share this post: